Latest News
Track and prevent your cyber-trackers, a better future for your children in the web.
Have you ever wonder how hackers have tracked your information? E-mail, for instance, was the most hacked application by hackers. You wont realized that until your friends tell you that your e-mail automatically spams in anonymous messages into their inbox or you can't sign in to your e-mail because of incorrect password.
Don't freak out, with the help of Lightbeam (previously known as Collusion), you can now track your trackers down.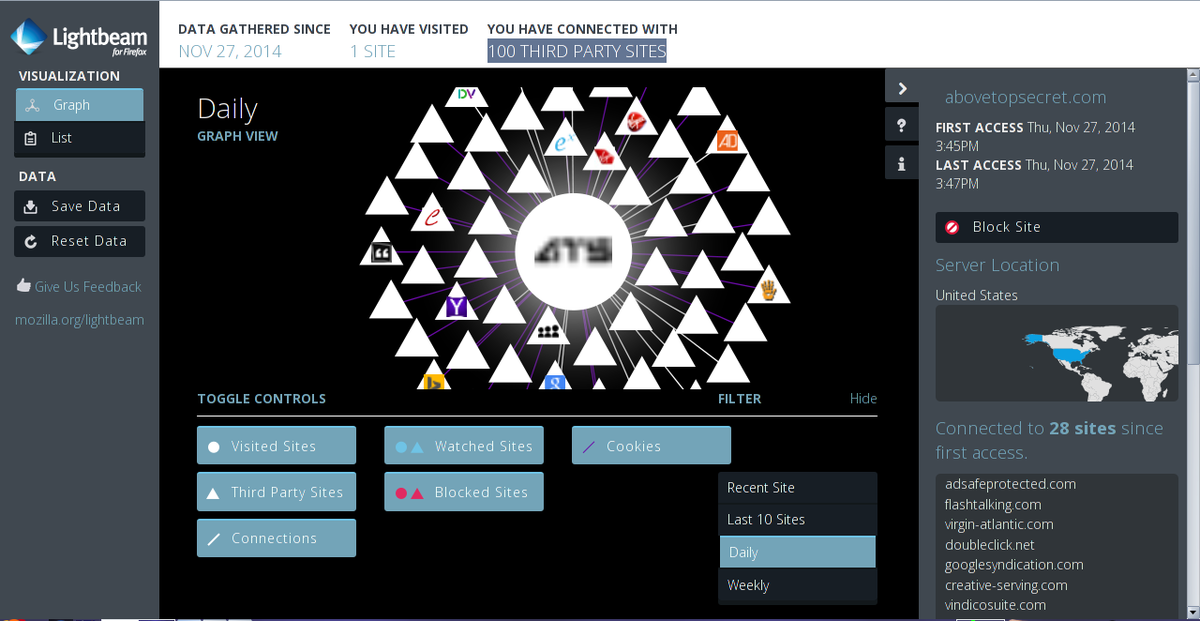 Source From: Here
Lightbeam is now available in your Firefox Add-Ons.
Basically, Lightbeam enables you to track back on who was tracking you on the web. It allows you to know which website and which platform they are using to track your information.
Interesting fact, but yet it enrages more. You can see now how your shared information being tracked by anonymous sources, trying to imitate your information into creating new identities for cyber-hacking.
In fact, we can see that most social platforms, such as Facebook, Twitter, etc, had created a special Privacy option for you to decide whatever information of yours can be shared.
However, this does not apply to our children. They can access the web without noticing who tracks them.
This is where Qustudio comes in handy. It can be install into any devices that you have, to ensure a full protection of your children from cyber-trackers.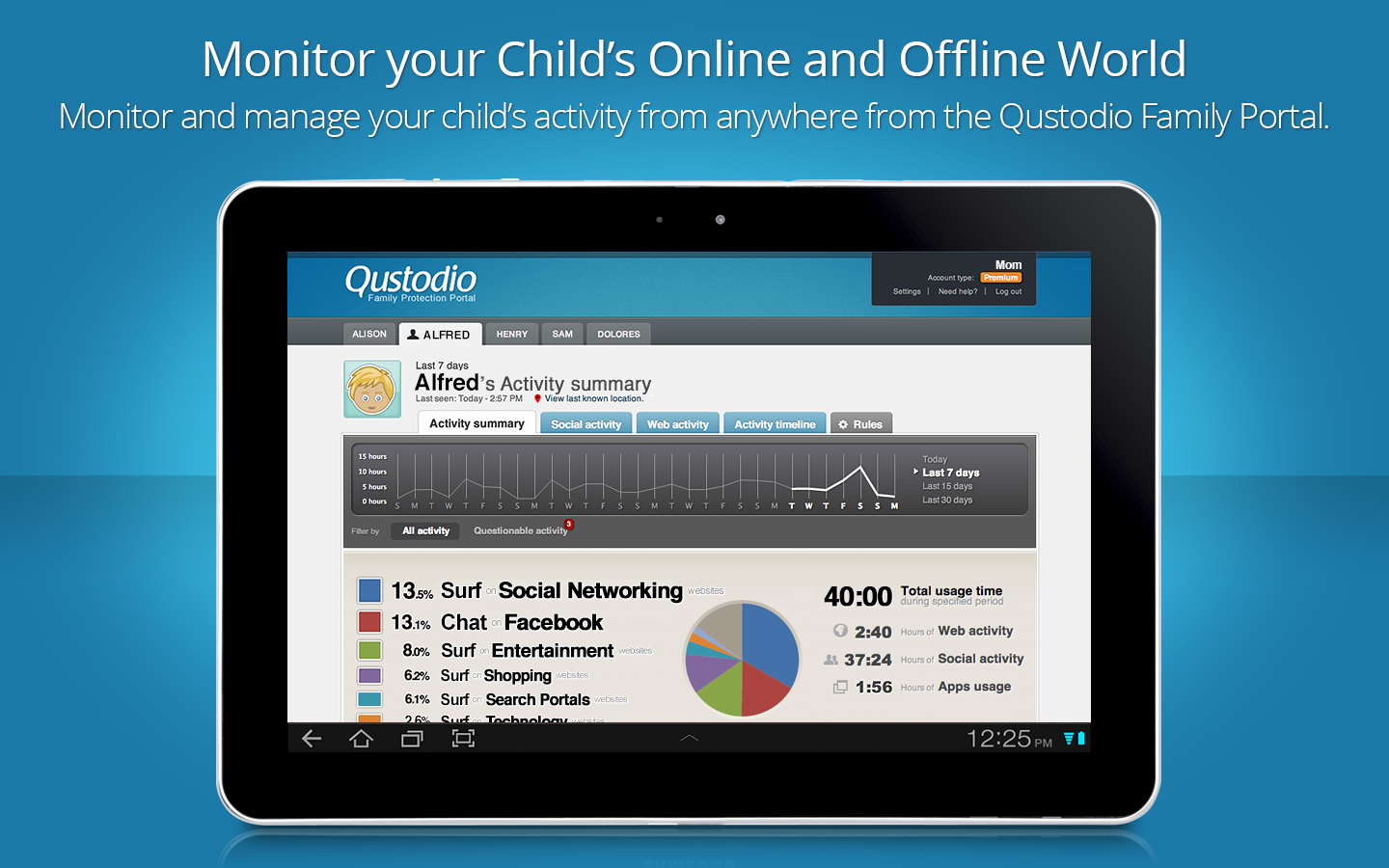 Source From: Here
With the help of Qustudio, parents can easily being notify on what kind of website your children are surfing and which website that you wanted to block, as well as who they are talking to online. Most importantly, protect the information they wanted to share online.
Why Qustudio?
As mention in the video, its Easily accessible, its technically Superior than any other products, and most of all, its FREE!
On the last note, track your trackers, and protect your children with a better parental control platform.